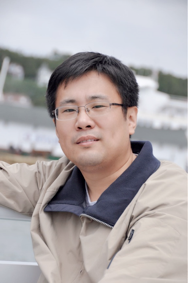 Professor Yutao Wang

Department of Environmental Science and Engineering, Fudan University
Title:
Ecological Capital: Concept, Measurement and Governance
Abstract:
Nature as an important capital is essential for human sustainable development, it provides not only direct products, but also indirect services. In this lecture, concept, evaluation methods and policy instruments on ecological capital would be introduced together with a few case studies. It would also draw existing challenges in current research and identify potential gaps for future research.
Short Bio:
Yutao Wang is a professor in the Department of Environmental Science and Engineering, Fudan University. He is currently serving as Co-Editor-in-Chief of Journal of Cleaner Production, the Deputy Director of Fudan Tyndall Center, and the Deputy Director of Industrial Ecology Committee of Ecological Society of China. Prior to that, he had performed research at leading research institutions such as the Oak Ridge National Lab, the University of Tennessee, Lund University, and Shandong University. He has research interests on climate change, cleaner production, industrial ecology, and ecological capital. He has been awarded the Newton Advanced Fellowship by British Academy.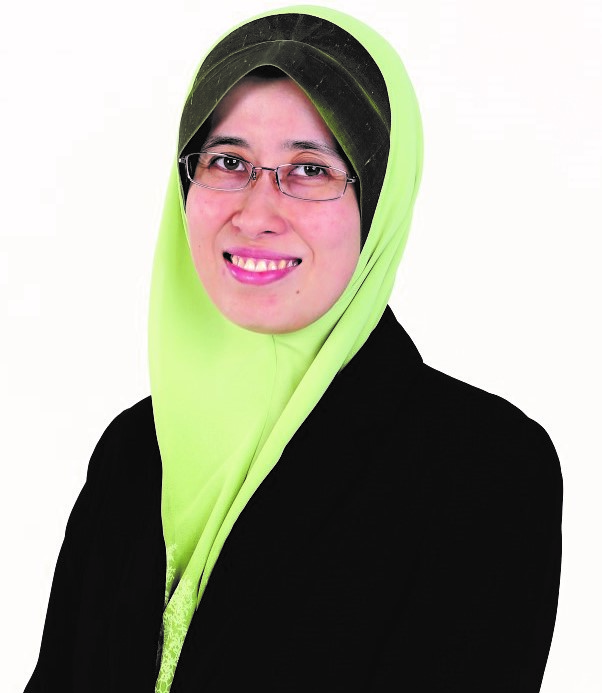 Professor Ir. Dr. Sharifah R. Wan Alwi
Process Systems Engineering Centre (PROSPECT), Research Institute for Sustainable Environment, Universiti Teknologi Malaysia (UTM)
School of Chemical and Energy Engineering, Faculty of Engineering, Universiti Teknologi Malaysia (UTM)
Title:
Centralised Large Scale Water Demand Planning and Management Across Industrial Sites
S.R. Wan Alwi1,2* and co author Z. Abd Manan1,2
1Process Systems Engineering Centre (PROSPECT), Research Institute for Sustainable Environment, Universiti Teknologi Malaysia (UTM), 81310 UTM Johor Bahru, Johor, Malaysia
2School of Chemical and Energy Engineering, Faculty of Engineering, Universiti Teknologi Malaysia (UTM), 81310 UTM Johor Bahru, Johor, Malaysia
Abstract:
Water is extensively used in agriculture, industry and domestic sectors worldwide. Clean water supply is becoming increasingly scarce due to rising water demand as a result of growing global population, rapid industrialisation and widespread water pollution. Even though water conservation through behavioural change can be achieved at no cost, its scale and impact can be limited due to the challenges of managing human behaviour. Engineering efficient water utilisation systems via proper planning, design and management can help minimise water usage more sustainably, and contribute to achieving water security. Grey water reuse has long been introduced, while systematic techniques to maximise water recovery within a facility has been established via methods such as Water Pinch Analysis or mathematical modelling. Water minimisation can be effectively achieved by holistically exploring water minimisation options such as elimination, reduction, reuse/recycling, outsourcing and regeneration according to the Water Management Hierarchy. In this lecture, a framework for the centralised planning and design of large scale water exchange across multiple industrial sites is introduced to holistically and efficiently manage water demand and address issue of water supply scarcity. The mechanism, business model, economics, opportunities as well as challenges of large scale water exchange across total site are addressed to ensure its practical and cost-effective implementation.
Short Bio:
Sharifah Rafidah Wan Alwi is the Director of Process Systems Engineering Centre (PROSPECT) of Universiti Teknologi Malaysia (UTM). She has been extensively involved in more than 80 R & D and consultancy projects involving various industries and government agencies, and has trained engineers from more than 200 companies in the field of sustainable systems planning, design and engineering. She specialises in process systems engineering with emphasis on resource conservation. Sharifah is currently the Associate Editor for Journal of Cleaner Production, and an Editorial Board member for Applied Thermal Engineering Journal and the International Journal of Higher Education and Sustainability. She has more than 200 publications, filed for 14 patents, 22 copyrights and developed 5 software products. Sharifah is a co-founder of Optimal Systems Engineering (OPTIMISE), a UTM Spin-off company. She has received numerous international awards such as the Germany Green Talents Award (2009), the IChemE Highly Commended Sir Frederick Warner Prize (2011), the ASEAN Young Scientist and Technologist Award 2014, the Malaysia Young Scientist Award 2015, the Most Exalted Order of Sarawak Medal (2015), the Runner-up for ASEAN-US Science Prize for Women (2016), the Malaysia Research Star Award (2016 and 2018) and Top Research Scientist Malaysia (2018). She has served as the Chairman for Malaysia IChemE Young Engineer Group (YEG), and is a member of Young Scientist Network, Academy of Sciences Malaysia (YSN-ASM).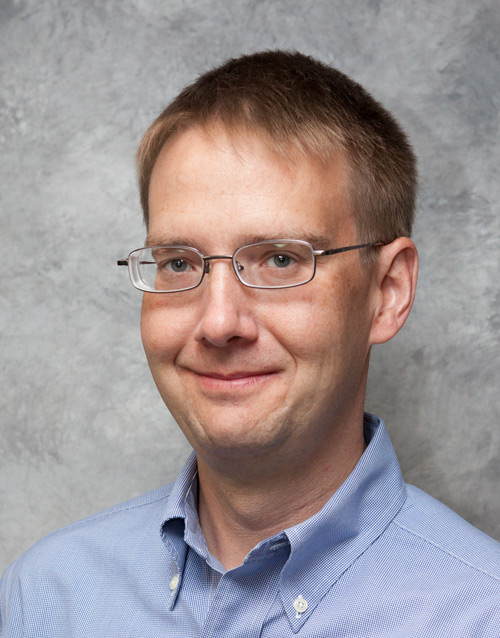 Dr. David C. Miller

Senior Fellow, Process Systems Engineering, National Energy Technology Laboratory,U.S. Dept. of Energy(pending final confirmation)
Title:
Next Generation Computational Tools to Optimize Advanced Energy Systems
Abstract:
The U.S. Department of Energy's National Energy Technology Laboratory (NETL) is a leader in the development of advanced, multi-scale computational tools to support the development and scale up of advanced energy systems that enable cleaner, more sustainable use of energy resources. In 2011, the Carbon Capture Simulation Initiative (CCSI) began the development of new tools to address the key technical barriers to enabling the widespread deployment of carbon capture technologies to reduce CO2 emissions from fossil energy power plants. More recently, the Institute for the Design of Advanced Energy Systems (IDAES) was formed in 2016 to develop new advanced process systems engineering capabilities to support the design and optimization of innovative new processes that go beyond current equipment/process constraints. IDAES builds on advances for formulating and solving large scale optimization problems in order to address the increasingly complex, interrelated challenges caused by the continued evolution of the world's energy ecosystem. Energy processes (such as power plants) need to work within the context of integrated energy systems (such as electricity grids), which are increasingly dynamic in nature. In addition, tightly coupled hybrid systems are being investigated as a way to manage energy supply and demand in regions with large industrial power needs and large amounts of variable renewable power. To ensure reliable, cost-effective, and environmentally sustainable electricity requires the optimization of new energy concepts technologies within the context of the complete system, including possible future states. This presentation will highlight recent advances in computational tools and their application to optimizing advanced energy systems.
Short Bio
Dr. David C. Miller is the Senior Fellow for Process Systems Engineering and Analysis at the U.S. Department of Energy's National Energy Technology Laboratory (NETL) where he leads the Institute for the Design of Advanced Energy Systems (IDAES), a collaboration among researchers from NETL, Sandia National Laboratory, Lawrence Berkeley National Laboratory, Carnegie Mellon University, and West Virginia University, that is developing next generation process systems engineering tools for the identification, synthesis, optimization and analysis of innovative advanced energy systems at scales ranging from process to system to market. Previously, he served as the Technical Director of the Carbon Capture Simulation Initiative (CCSI) leading a team of over 100 researchers from five national laboratories and five universities. He recently led the transition of CCSI to a second phase which will apply the CCSI computational approaches to reduce technical risk while accelerating the scale up of new carbon capture technologies. Dr. Miller is a recipient of the Arthur S. Flemming Award for Exceptional Federal Service, Applied Science and Engineering. Prior to joining NETL, Dr. Miller spent a decade in academia, rising to the rank of Associate Professor with tenure. He earned his Ph.D. in chemical engineering from The Ohio State University.