22nd Conference Process Integration, Modelling and Optimisation for Energy Saving and Pollution Reduction
PRES'19
20–23 October 2019
Agios Nikolaos, Crete, Greece

PRES'19 investigates efficient integration of renewable energy
sources in industrial and residential applications.

PRES'19 solutions in emission control target sustainable growth
and environmental protection (Knossos Palace, Crete)

PRES'19 biomass utilisation technology achieves a zero-carbon economy
Also PRES'19 focuses on water management for natural resources preservation.
(Samaria Gorge National Park, Crete)

PRES'19 advanced optimisation and control tools enable significant energy reduction
in industrial processes

PRES'19 carbon and water footprint minisation to maintain nature's balance
and unique ecosystems (Vai, Crete)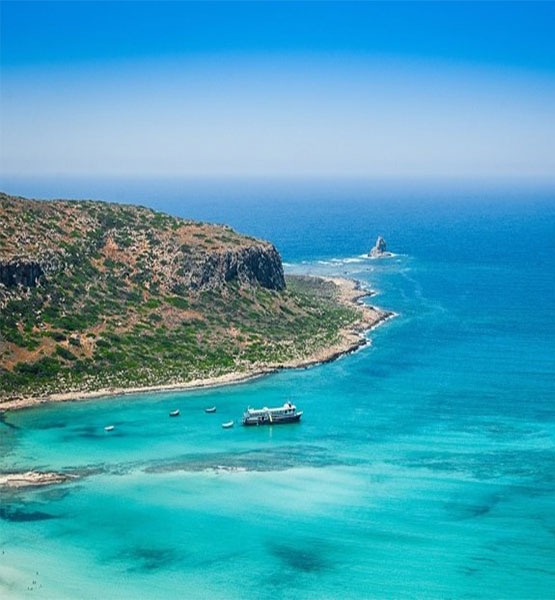 PRES'19 Conference
The 22nd Conference on Process Integration. Modelling, and Optimisation for Energy Saving and Pollution Reduction, PRES'19, will take place near the city of Agios Nikolaos on the island of Crete in Greece from Sunday, October 20th to Wednesday, October 23rd 2019. PRES'19 is jointly organised by the School of Mechanical Engineering of Aristotle University of Thessaloniki, the Chemical Process and Energy Resources Institute (CPERI) of the Centre for Research and Technology Hellas and the Sustainable Process Integration Laboratory (SPIL) of the Faculty of Mechanical Engineering at the Brno University of Technology.
The PRES Conference series is held annually with its latest edition being held in Prague, Czech Republic, in August 2018. The Conference aims to highlight the most recent developments in the area of process integration, modelling, optimization, operations and control for energy savings and pollution reduction. Holistic system approaches and applications in the fields of process improvements for cleaner production, renewable energy, systems and product synthesis, equipment design, supply chain management, biomass utilisation, waste and wastewater management among others are sought for presentation. The participation over the last years includes researchers from academia, research organisations, and process industry, as well as industrial practitioners and ranges between 300-400 participants.
The PRES'19 Conference format will include plenary lectures from distinguished scientists and researchers outlining key developments in major research topics, keynote lectures on specific relevant areas, oral presentations of noval research results, and poster presentations of applied results in a highly interactive environemnt. Extended abstracts of the presentation could be published in a dedicated open-access volume of Chemical Engineering Transactions (published by Associazione Italiana di Ingegnieria Chimica) indexed by Scopus® and Web of Science®.